Click here to register for the RTEST2022 Workshops.
"Embedded Systems: The Future Computation Systems"
Presenter:
Dr. Amir Mahdi Hosseini Monazzah, Assistant Professor, Iran University of Science and Technology.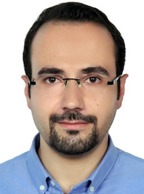 Abstract
Nowadays, with the widespread usage of computing systems, a significant portion of our daily tasks are done automatically by these systems. In recent years, new applications such as the smart city, smart health systems, smart security systems, etc. have attracted most computer system designers. Unlike conventional computing systems, the systems used in these applications, are not necessarily bought for information processing. Thus, the information processing part of these systems is generally designed to be hidden in a larger system. Hence, we call these systems Embedded Systems. Embedded Systems are now an important part of computing systems, and it is expected that in the near future most of the computations will be performed by these systems or a network of interconnected embedded systems. Accordingly, in this workshop, we will become more familiar with embedded systems and explore the differences between these systems and conventional systems. We also explore the different strategies to design and manage the embedded systems. Furthermore, we will discuss the skills that we need to start working as embedded system developers.
*********************************
"Cyber-Physical Security versus Cyber Security"
Presenter:
Dr. Hamed Sepehrzadeh, Assistant Professor, Technical and Vocational University (TVU)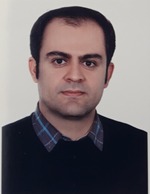 Abstract
Cyber-Physical Systems (CPSs) are integrating the computation and communication systems (as the cyber layer) to physical processes. In these systems, the cyber layer monitors and controls the physical processes. These systems can be seen in critical infrastructures such as smart grids, water, gas and fuel distribution lines, chemical industries, advanced automobiles, transportation, aerospace, health and medicine. This modernization and emergence of CPSs are crucial to improve flexibility and efficiency, but, on the other hand, this integration has subjected them to cyber threats. The security failures in CPSs can impact human lives and safety in general, and cause damage to industrial products and facilities. In this workshop, we want to focus on different security issues in CPSs. We want to investigate how the security of CPSs differs from the security of traditional cyber systems and what are the main differences.